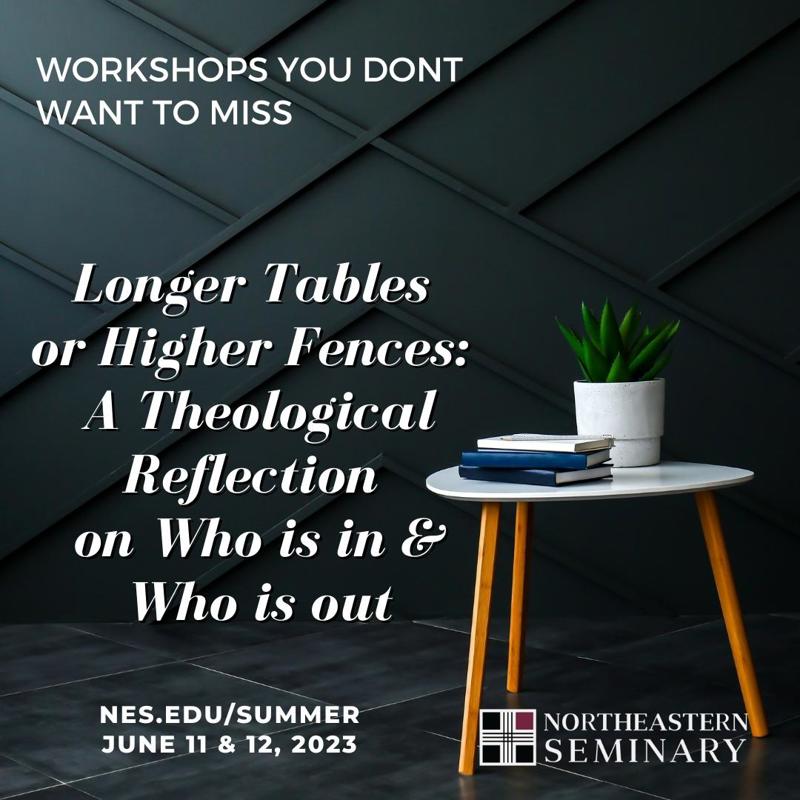 Longer Tables or Higher Fences: A Theological Reflection on Who is in & Who is out
With Doug Cullum and Kristina LaCelle-Peterson
In this workshop, Dr. Kristina LaCelle-Peterson and Dr. Doug Cullum consider what it means to be God's people in today's polarized and divisive world. Grounded in the central teachings of the Holy Scripture, the workshop explores potential models for faithful ministry amid the most pressing concerns of our 21st-century cultural context. Rather than building fences, the session explores the creation of gracious spaces where life-changing, loving, and caring dialogue can unfold.
Kristina LaCelle-Peterson
Dr. Kristina LaCelle-Peterson is an adjunct professor at Northeastern Seminary and is a Professor of Religion at Houghton University.