Statement Regarding Announcement of Dr. Deana Porterfield as President-elect of Seattle Pacific University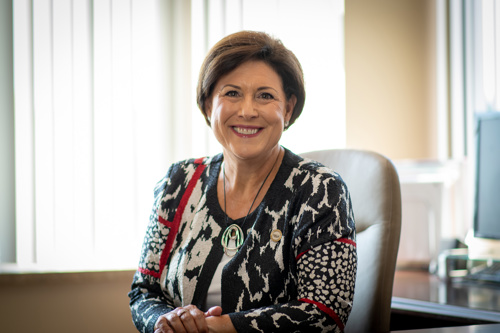 Dr. Deana L. Porterfield is embarking on the next chapter of her journey and has accepted a position as the next president of Seattle Pacific University in Washington, per their announcement on Jan. 26. 
Porterfield will fulfill her role as the 11th president of Roberts Wesleyan University and third president of Northeastern Seminary through the end of June and will begin her appointment at Seattle Pacific University in July 2023.
Porterfield was Roberts Wesleyan's first female president and has served the university and seminary since 2014. Throughout her tenure, she has made significant contributions to the Roberts community and beyond through her leadership and dedication to Christian higher education. "It is with a thankful heart that I share that I have accepted the presidency at Seattle Pacific University. Doug and I will be leaving Roberts and Northeastern at the end of this academic year. Making this decision has been nothing short of difficult as we have reflected on the deep work and relationships we have here. It's been a genuine honor and privilege to serve Roberts, Northeastern and Rochester. We do not know why God is calling us at this time; however, we are confident that this is the next step we are to take. Seattle Pacific is a sister Free Methodist institution, and that deep connection to our roots here at Roberts, along with the opportunity to be closer to family, has also influenced our decision," said Porterfield.
Terry Taber, chair of the board of trustees of Roberts Wesleyan University and Northeastern Seminary, will convene the board of trustees regarding the presidential search process to identify Porterfield's successor. "I was the chair of the board of trustees when Dr. Porterfield was hired as the first female president of Roberts Wesleyan University and Northeastern Seminary, and I am the chair again as she prepares to move westward to Seattle Pacific University. It has been a sincere privilege to work with her over the years and to see the positive changes she has created through a stronger identity and a forward motion. The board looks forward to engaging with the campus community on the presidential search process as it develops," said Taber.